Having a corn? CornOff Extra Strengthen Gel is an effective remedy for your pain. With it's no mess application and unique formula, there is no need to ever put up with painful corns again. It dries fast and easily, so you can get back to doing what you love in just minutes.
Before introducing our product, take a look at what our customers are saying: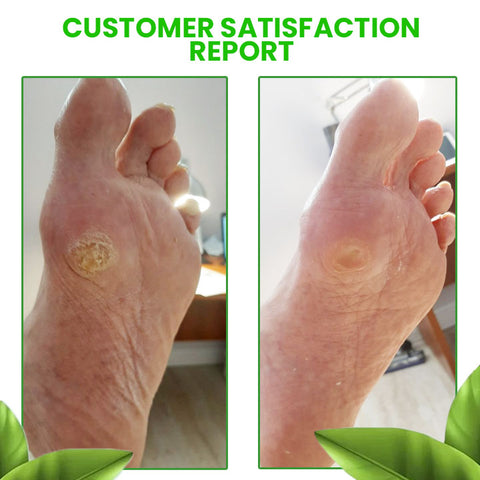 I've always had foot corns because my shoes are a bit tight and I don't have time to buy new shoes. However, my stinginess caused me to have foot corn. Luckily, the Active CornOff Extra Strengthen Gel was able to treat the pain and discomfort. This gel alongside wearing loose shoes and socks would keep my foot corns at bay! Great product and I highly recommend it!

Alicia Pattinson, 33, Queens, New York
Get Rid Of Corns and Calluses Quickly and Painlessly!
Foot Corns are hardened layers of skin that are a result of pressure around your skin. It is mostly caused by tight or ill-fitting footwear that doesn't give your skin enough space to respirate or move around.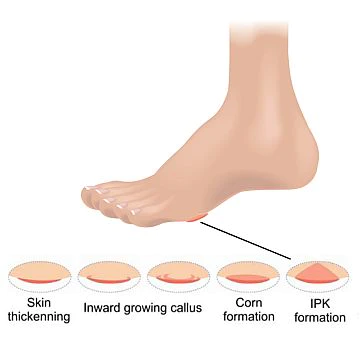 The CornOff Extra Strengthen Gel contains traditional ingredients (Impatients, Sophora, Saffron and Cnidium) that will help in the removal of corn and the relief of your pain. It fully eliminates most warts, calluses and corns within 2 weeks of regular application. The active ingredient will help in the removal of corn and gives relief to your pain. A natural choice for treating skin problems for the whole family. 
Penetrates Deep Effectively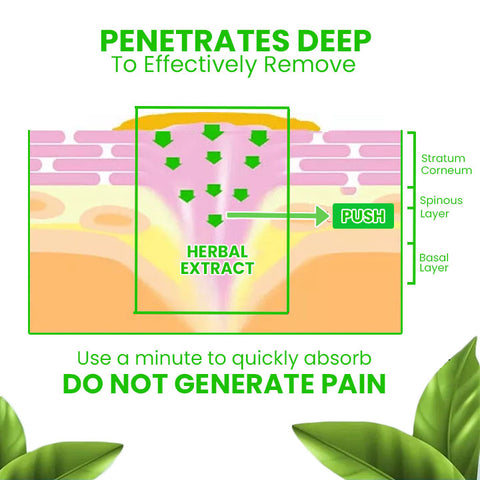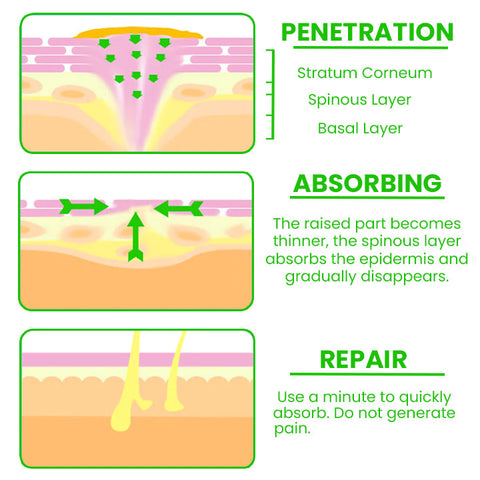 Pressure and friction from repetitive actions cause corns and calluses to develop and grow.
Corns and calluses are caused by friction and pressure. They're often a protective reaction from your body that helps prevent blisters or other damage to your skin. Other causes are as follows:
going barefoot

wearing socks or shoes with linings that bunch

taking part in athletic activities that put pressure on your feet

performing manual labor that puts pressure on your feet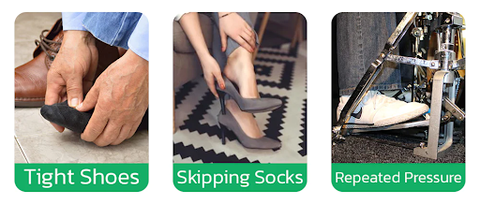 What makes CornOff Extra Strengthen Gel special?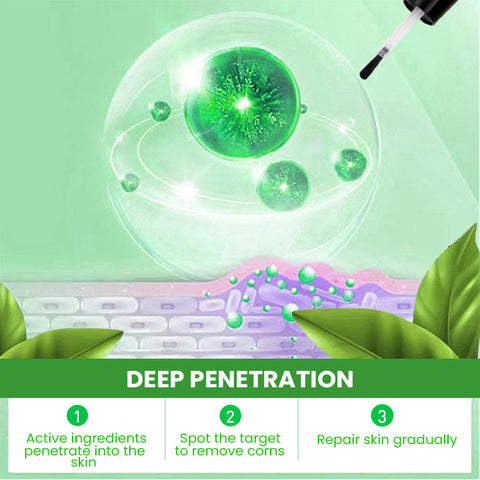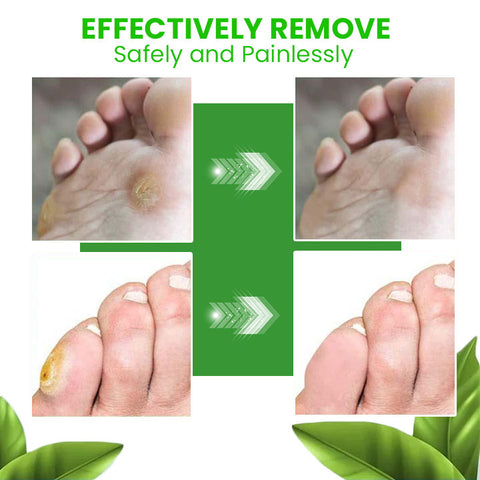 Pain-Free Solution

Minimizes Appearance of Corns & Calluses

20x more effective than natural at-home remedies

Gently Exfoliates Scales & Dead Skin

Softens Rough, Thick, Cracked Skin

Intensively Heals & Moisturizes skin

Extra-Strength Formula

Safe for all skin types
Here is Harold's Eight Week Corn treatment journey with the help of the  CornOff Extra Strengthen Gel:
Week 1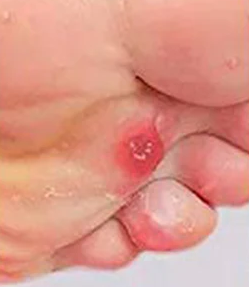 I noticed my feet starting to hurt and I just thought it was just my foot roughly scraping against the sand but I noticed my skin starting to harden, become yellow, and peel off thus exposing sensitive skin underneath. I decided to try to let it heal naturally but I had to consult my doctor a few days after just to make sure I didn't contract some serious skin condition. But then my sister recommended this Active CornOff Extra Strengthen Gel and a week of using it gave me relief and felt that the skin is loosened a bit.
Week 4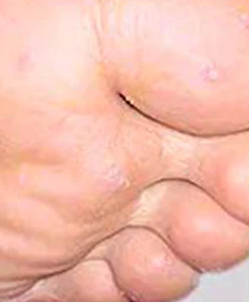 After using the Active CornOff Extra Strengthen Gel for at least a month, I noticed and felt my skin slowly repatching itself. It's still yellowish but it's no longer peeling and it doesn't hurt as much as before. I was able to treat some small calluses around my foot that are starting to develop. It is really great to use and it does not have any bad effect on my foot skin.
Week 8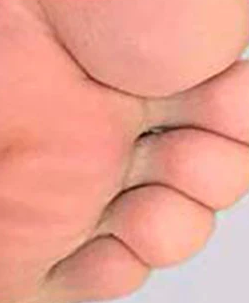 The results are very rewarding! My feet are back to their normal state like smooth and the skin texture is soft again. My skin has repatched itself completely; the skin is hard but not too hard and not too fragile all the same! I love how the gel was super painless and it didn't hurt at all. Now, I can walk on the beach given I protect my feet a little more than before.

Harold Gallagher, 29, Los Angeles, California
Easy Application: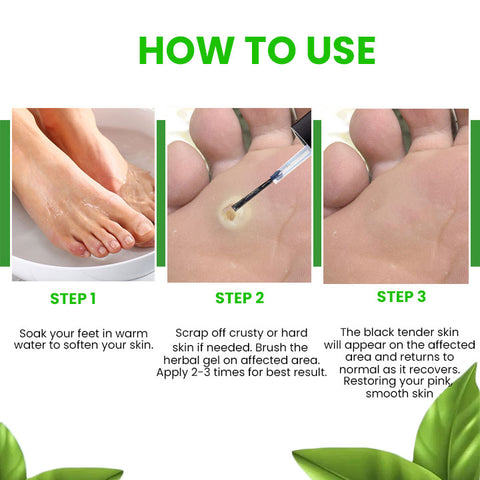 Specifications:
Net Content: 10 ml

Shelf Life: 3 yrs

Ingredients: 

Impatients, Sophora, Saffron and Cnidium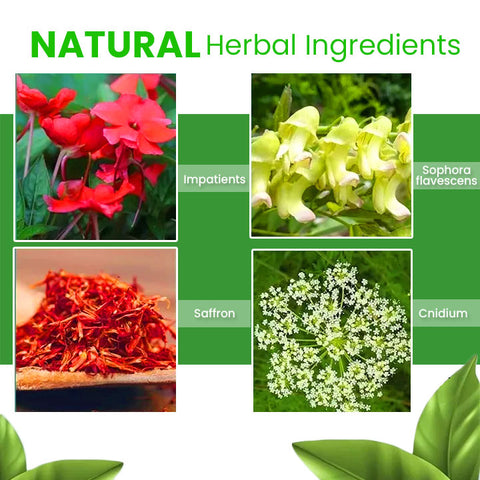 Package Inclusion:
1 x Active CornOff Extra Strengthen Gel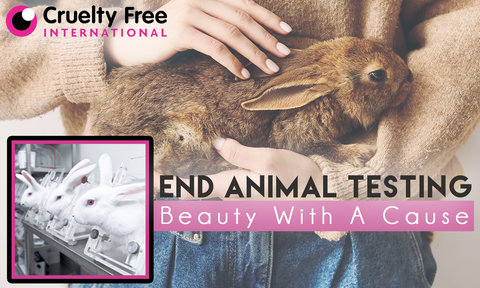 For each pieces of our product purchased, we donate a portion of our profit to support the Cruelty Free International organization, which helps to promote the protection of animals and end animal cruelty around the globe.  By purchasing our product, you are supporting our cause to provide a more animal-friendly beauty culture. Don't hesitate to contribute to corporate your passion for beauty and animal today.